Please scroll down to meet our medical, clinical and spa staff. We are committed to providing excellent patient care, and we pursue ongoing education to stay current with the very latest trends in podiatric medicine. Our practice has also been honored to receive Richmond Magazine's "Top Docs" Award 10 times (2008 and every year from 2011 - 2019).
---
Meet Our Podiatrists

Dr. Mitchell Waskin
Podiatrist and Medical Director of The Foot & Ankle Center
---

Dr. Alexander Mount
Podiatrist at The Foot & Ankle Center
---

Dr. Robert Pica
Podiatrist at The Foot & Ankle Center
---
Meet Our Physical Therapist
As Richmond's All-in-One Foot Care Center, The Foot & Ankle Center is Richmond's first and only podiatry practice to offer on-site, full-time physical therapy services to our patients.

Austen Chance, PT, DPT
Physical Therapist at The Foot & Ankle Center
---
Meet our Certified Pedorthist (Shoe Fitting Specialist)
An ABC certified pedorthist is a healthcare professional who is specifically educated and trained to fabricate, fit, adjust and modify devices that aid in the proper functioning of the foot. This includes therapeutic shoes, partial foot prostheses and custom foot orthoses.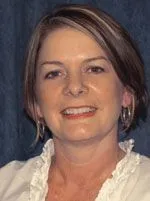 Sarah J. Garcia, C-Ped, grew up in Florida but relocated to Richmond in 1992. She started her career in podiatry in 1990. During the ensuing 16 years she worked in several foot and ankle clinics, learning all aspects of podiatric care. In 2006 she joined The Foot & Ankle Center and managed the clinical services. Although Sarah found her duties satisfying she wanted to offer more to her patients as well as her career. While juggling a full time job and her family — which includes her husband Victor, son Jordan and daughter Kayla — she completed the requirements to sit for the state board exam in pedorthics. She passed the exam on her first attempt (more than half fail the first time), and she is now one of only 3,000 pedorthists in the nation. We are pleased to have her as a part of our podiatric team and family. Sarah offers knowledge, compassion and the drive to always do the best job.
---

Meet our Certified Shoe Fitter
Doug Bernaiche served in the Air Force before beginning his medical career, and was also a communications professional for many years. He became a medical assistant in 2006, and joined The Foot & Ankle Center in 2007. Today, he's a Certified Shoe Fitter and works with our patients to make sure they have properly fitted, comfortable footwear.
---
Meet the Nail Technicians of The Foot & Hand Spa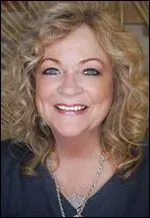 Angie has been in the nail business in Richmond since she was 19 years old. She has dedicated her career to the industry and especially loves to do manicures. When she is not at work she loves to socialize with her friends and family. Angie is a lover of concerts and music.
---
Emily has been in the Nail Technician field for almost 10 years. She enjoys helping our clients look and feel their best while taking a medical approach to manicures/pedicures. She is certified in dremelling and has placed 1st in the Virginia Skills USA 2 years in a row. Outside of work she enjoys spending time with family & photography.
---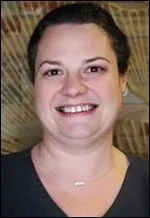 Jessica has been a nail technician for 15 years. She has a strong background in cosmetology. Her favorite part of being a technician for us is helping her clients transform their nails and becoming healthy again.
---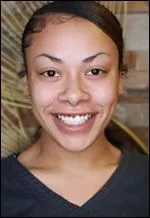 Savannah began her official nail career in 2015. She joined the staff of The Foot & Hand Spa in 2017 and has proven that her work is efficient and meticulous. She loves doing nails. Outside of the spa, she is pursuing a degree in forensic accounting so we are happy to have her here counting digits until she gets that CPA!
---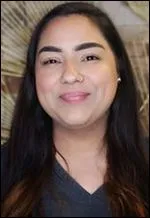 Ashley, our spa receptionist, joined The Foot & Hand Spa team in September 2016, and has since become the spa's Assistant Manager. As a sponsored nail technician apprentice herself, she is inspired by the great service she and her coworkers can provide to help our clients' feet not only look great, but stay healthy, as well. Outside of her love for nail care, Ashley also works as a freelance makeup artist.
---